BFI Appoints experienced former NBA and elite U.S. college coaches to take training and development efforts to the next level for both players and coaches
New Delhi, May 17, 2011
: The
Basketball Federation of India (BFI)
has announced the appointment of three preeminent American coaches to lead India's men's and women's national basketball teams, and further the BFI's grassroots growth of the game in India.
Kenny Natt
, with 3 years playing and 13 years coaching experience in the National Basketball Association (NBA), was named as the Head Coach of the Indian Men's Senior Team, and esteemed U.S. college men's and women's coaching veteran
Pete Gaudet
as the Head Coach of the Indian Women's Senior Team. Natt and Gaudet will be taking over the reins from Bill Harris and Tamika Raymond, respectively, who led such efforts in 2010. Additionally,
Zak Penwell
, a highly trained, experienced, and regarded strength & conditioning coach will serve in that capacity to support all men's and women's national basketball team efforts. All the three coaches will be based at the Basketball Federation of India in New Delhi.
IMG Reliance, which recently partnered with BFI to develop the sport of basketball in the country, was instrumental in identifying and forging the relationships with this top coaching talent.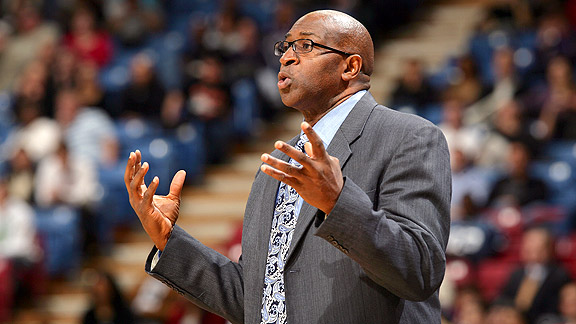 For 13 seasons, Kenny Natt was an assistant coach for the NBA's Utah Jazz, Cleveland Cavaliers, and Sacramento Kings, including as the head coach of the Kings during the 2008-09 NBA season. The Players coached by Natt include NBA legends John Stockton and Karl Malone, as well as current NBA superstar LeBron James. Natt also had a 3-year NBA playing career with the Indiana Pacers and the Jazz, having been the 7th pick in the 2nd round of the 1980 NBA Draft.
The epitome of an accomplished basketball coaching veteran, Pete Gaudet has been in basketball for more than 40 years and brings a wealth of knowledge and experience to the position. He has coached both men and women at the highest levels of American college basketball, including positions at West Point, Duke University, Vanderbilt, and The Ohio State University, and has extensive technical and international basketball experience. While at Duke, Gaudet won 2 NCAA men's championships and made 7 Final Fours, coaching 8 All-Americans, 3 national players of the year, and 12 NBA draft picks.
As the BFI's Strength & Conditioning Coach, Zak Penwell will be responsible for developing and implementing specialized nutritional, strength training, and conditioning programs for all Indian national men's and women's teams. He will also advise Indian coaches throughout the BFI system to enhance and nurture the development of top basketball talent throughout the country. Penwell comes most recently from Scotland's Sportscotland Institute of Sport, where he worked with athletes from a range of national teams including swimming, basketball, sprint canoe, judo, rugby, golf, curling, triathlon, and field hockey. Since 2006 he has spent over 40,000 athlete contact hours in the weight room, with over 550 elite collegiate and international-level athletes. Penwell is a graduate of the U.S. men's and women's college basketball power the University of Connecticut, where he earned two degrees from the top Kinesiology program in America.
In addition to individual skill development and team coaching of the elite men's and women's players in India, Natt, Gaudet, and Penwell will play integral roles in the development of basketball coaching talent in the country, educating and mentoring Indian basketball coaches throughout the BFI system. They will also be deeply involved in construction of the BFI's and IMGR's overall basketball development plan for both the Youth and Senior Men's and Women's National Team programs.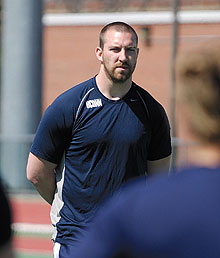 "We are excited beyond words to bring on board these three incredible coaches, who will play a critical role in helping us achieve our vision of growing basketball in India by developing and showcasing the best player and coaching talent in the country," commented
Mr. Harish Sharma
, BFI Chief Executive Officer. "The introduction of this wealth of basketball knowledge and ability is a watershed moment for Indian basketball."
"IMG Reliance played a pivotal role in making this foundation for the future a reality, and is indicative of the tremendous potential that the BFI-IMG Reliance relationship holds to take basketball to greater heights in India."
Sharma added: "The support given to the BFI and IMGR by the Ministry of Youth Affairs & Sports of the Government of India was instrumental in making the hiring of the coaches possible. The Government of India continues to offer its full backing of our vision for growing the sport of basketball in the country."
"IMGR's relationship with BFI has been an endorsement of the true spirit of partnership," said
Bobby Sharma
, IMG Senior Vice President, Global Business Development, Basketball. "The support from management at the BFI for our ideas and the framework for the sport of basketball in India has been wholehearted. The appointment of these world-class coaches marks the beginning of an exciting journey, and we are confident that the elite Indian basketball players and coaches will begin to have their true potential unlocked before our eyes, under the guidance and leadership of Kenny, Pete and Zak. In line with the vision articulated by Mrs. Nita Ambani and the active support from the BFI, IMG Reliance looks forward to encouraging the growth of this talent pool of young Indian men and women, as they compete internationally and successfully represent India on the world stage."