Unless you've lived under a rock, you've probably heard of the disturbing rise of news reported on sexual assaults in New Delhi and across India over the past year. As a matter of fact, even though the international concern on the treatment of women in India has spiked up since the
'Nirbhaya' case
, women across the country have been
victimized from birth to death
for as long as civilization itself.
This is a sports blog, and no matter my strong personal feelings on the subject, I have long resisted the urge to speak about certain social/political injustices in my writing or through my social media. But sometimes, these injustices are inescapable even in our relatively sheltered sports world.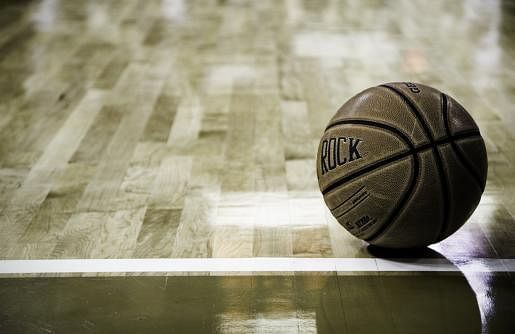 On November 15, a 16-year-old national-level basketball player, who is a member of Rajasthan's state basketball team and represented the state at the 2010 Sub-Junior National Basketball Championship, was raped in the city of Chittorgarh in South-East Rajasthan. The victim's family filed an FIR at the Sadar police station in the city about the incident on November 20.
The accused had absconded, but finally, there has been some good news trickling in about the case.
The Times of India reported that
Chittorgarh police arrested the accused on December 24, nearly six weeks after the crime. The accused was named Yogesh Sharma, an employee at ICICI bank, who, according to Rediff News, had been stalking her for the past three years. About two weeks ago, the local police were accused of being too lax to follow up on the case because they were
too "busy with local elections."
Sharma has since been in police custody and will soon appear in court.
This is a stark reminder that women in India - hell, women in a lot of other countries around the world - are unsafe, no matter what path they choose in their life. In this case, unfortunately, the life of a promising young basketball player was effected. Looking ahead, I hope that both men and women in the basketball fraternity across the country show sensitivity towards the victim and other young women. I don't know any further details of this case, but I look forward to fair justice being imparted to the accused to provide some sense of closure - no matter how small it may seem - to the victim. Sometimes, the best closure may be found back the happy place for these young athletes - the basketball court itself.