The 3x3 halfcourt basketball tournament at the
Nanjing 2014 Youth Olympics
concluded in Nanjing (China) on Tuesday, August 26th. 20 teams participated in each of the men's and women's sections in the nine-day tournament. Lithuania's Boys and USA's Girls emerged as champions after victories over France and Netherlands respectively on the final day of basketball. The Youth Olympics also featured a dunk contest and a shoot-out.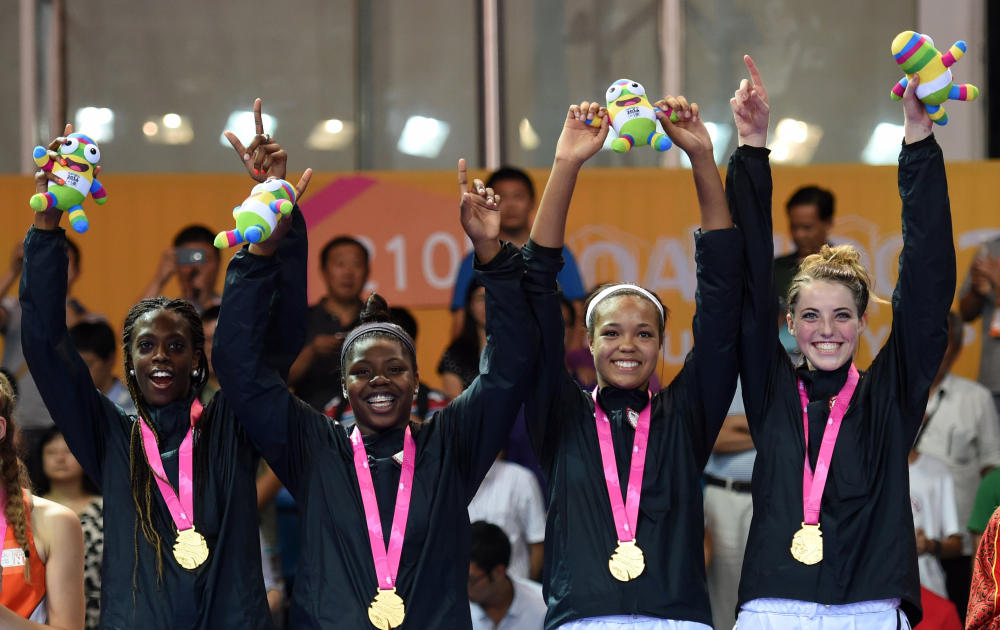 Lithuania defeated France in a thrilling boys final 18-16, while the American girls had little trouble steam-rolling their way through the course of the tournament before defeating Netherlands in their final game, 19-10.
Also on the final day of 3x3 basketball, Argentina's boys won the bronze medal after defeating Russia 17-14. The girls' bronze was settled in a tight contest as Spain sneaked past Hungary for a 12-11 win.
In the boys' semi-finals, Lithuania had defeated Russia 13-10, while France - led by 10 points from Lucas Dussoulier - beat Argentina 16-14. Netherlands girls shut down Spain 11-7 in the girls' semi-final matchup, while USA beat Hungary 21-14.
Medals were also handed out for the slam dunk contest (for boys) and the shootout (for girls) at the Youth Olympics. Karim Mouliom of France won the dunk contest while Spain's Lucia Togores Carpintero was the winner of the girls's shootout.
Final medal tally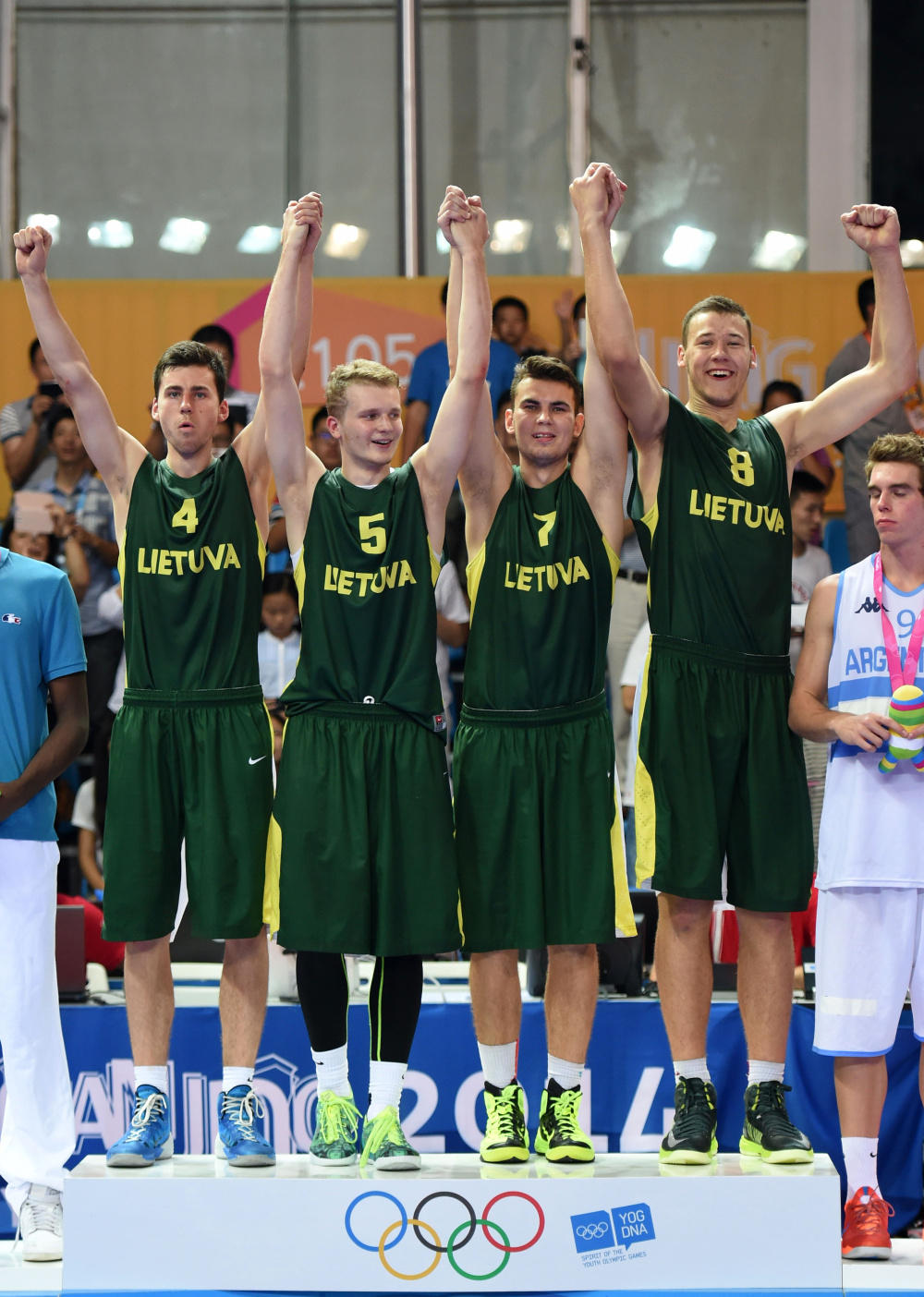 Boys Tournament
Gold: Lithuania

Silver: France

Bronze: Argentina

Girls Tournament
Gold: USA

Silver: Netherlands

Bronze: Spain

Boys Dunk Contest
Gold: Karim Mouliom (France)

Silver: Ziga Lah (Slovenia)

Bronze: Fu Lei (China)

Girls Shootout Contest
Gold: Lucia Togores Carpintero (Spain)

Silver: Ela Micunovic (Slovenia)

Bronze: Katie Samuelson (USA)