We might be another major step closer towards seeing a dream come true: India's first fully professional national basketball league.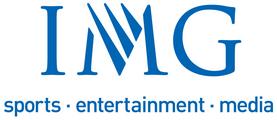 Two years ago,
IMG Worldwide
, the international sports management company, in their partnership with Reliance industries, India's richest conglomerate, signed a 30-year-deal with the
Basketball Federation of India
(BFI) to support the progress of hoops in India. IMG-Reliance oversaw the improvement of basketball tournaments in the country and brought
world-class basketball coaches
to lead India's national teams. During this time, the world's biggest basketball league, USA's National Basketball Association (NBA) continued to heavily promote their brand and the game of basketball in India through inner-city leagues and special appearances by NBA stars in the country.
Now, it seems that the two interested parties - IMG and NBA - may be joining hands to take the game to the next level, and realise the dream of the professional league.
According to Bloomberg, the NBA's commissioner
David Stern held talks
with executives at IMG Worldwide Inc. about establishing a professional league in India.
From the
Bloomberg article
:
Talks among Stern, Deputy Commissioner Adam Silver and IMG Chairman Mike Dolan, who replaced the late Ted Forstmann in November, will continue, said one of the people, who was granted anonymity because he isn't authorized to discuss the talks publicly.
YAY! One tick closer to the Indian Basketball League? With the NBA and IMG joining hands to help the BFI, the next generation of basketball players in India are in for a very bright future.