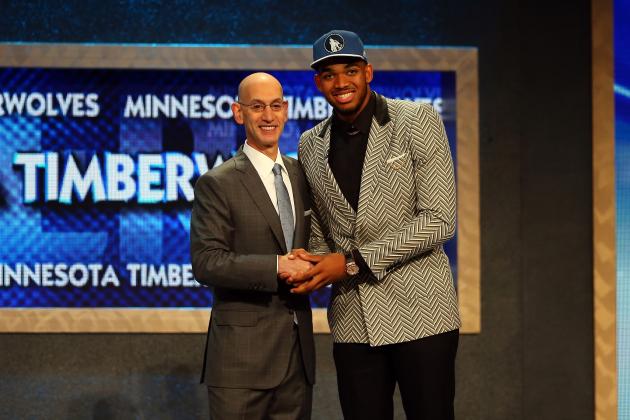 The NBA got a whole lot bigger yesterday.
With the first pick of the 2015 NBA Draft, the Minnesota Timberwolves selected Karl-Anthony Towns from Kentucky, a talented 6-foot-11 big man with promises to finally take the team back to the playoffs after 11 years. With the 52nd pick of the 2015 NBA Draft, the Dallas Mavericks selected Satnam Singh Bhamara from India, a 7-foot-2 project who made history as he became the first Indian citizen to be drafted into the NBA.
And in between the two bigs, there were a whole lot of other interesting, infuriating, exciting, and disappointing selections – many of them surrounding other big men entering into the NBA. These bigs came in many forms: from post-beasts to stretch shooters, including Jahlil Okafor, Kristaps Porzignis, Willie Cauley-Stein, Frank Kaminsky, Myles Turner, and Trey Lyles in the lottery.
Click here for my quick analysis of the top 14 lottery picks at the 2015 NBA Draft on SportsKeeda.