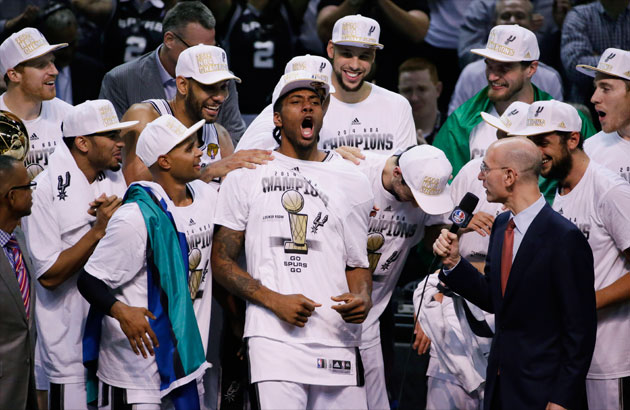 In many ways, there is no better day then Opening Night for an NBA season. For one day, everyone is equal. Every team – whether it's the San Antonio Spurs or the Philadelphia 76ers – will start with the same record: 0-0 and LeBron James will be as close to an MVP award as Hasheem Thabeet. All slates are clean and all the canvases are empty. Starting tomorrow, every team and every player will get a chance to paint in their own destinies.
But once we look past the fog of change, refreshed outlooks, and optimism, what do we see? Here are my predictions for the 2014-15 NBA season, where I predict that – after the reloading and the returns – the final winner will be a repeat performance.
Click here to read the full feature.