He was born in Juhu, Mumbai.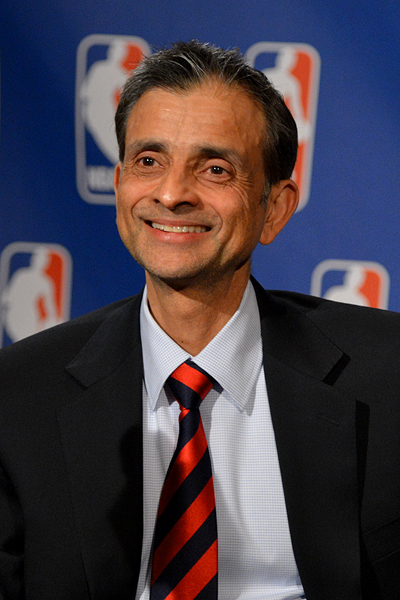 He has a bachelor's degree from Harvard and a master's from MIT.
He had 50 dollars in his pocket when he moved to the USA in the 70s, and worked his way to turning that into a billion dollar software company, TIBCO.
He is a Tae Kwon Do Black Belt, and a sports buff who used to coach his daughter's basketball team.
He has written three best-selling books.
He became the first Indian to own a share of an NBA franchise, when he was
with the Golden State Warriors
.
And about a week ago, Vivek Ranadivé became the first-ever Indian-born majority owner when a group led by him bought the Kings, saved them from a move to Seattle, and kept them in Sacramento.
For the 55-year-old who has already shook the world, it seems that the journey has only just begun.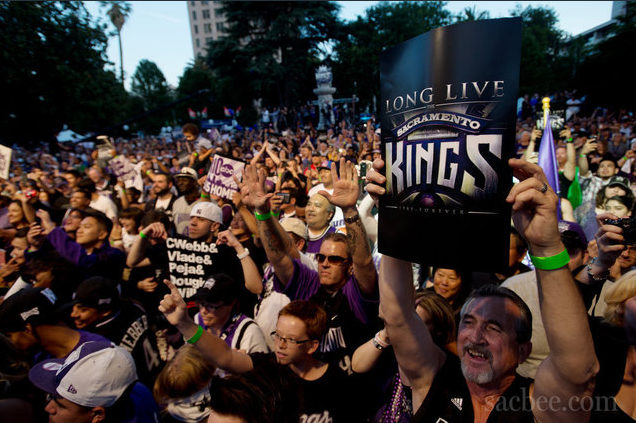 Until about two months ago, the fate of the Sacramento Kings seemed to be all but decided. The franchise was suffering a terrible loss: the team was playing losing basketball on court had amongst the NBA's worst attendances. All this, after being only a decade removed from being one of the league's loudest and most imposing home courts in the successful Chris Webber era. A sale to the tech-inspired group from Seattle, led by Microsoft chief Steve Ballmer and Chris Hansen, seemed inevitable, and Sacramento's loss was reading like Seattle's gain, who were eager to welcome back the Supersonics.
Enter Ranadivé. A minority-owner with the Warriors,
Ranadivé joined a team
led by health-club financier Mark Mastrov and billionaire Ron Burkle to bid for the Kings and help keep them in Sacramento. Ranadivé emerged as the leader of this group, which by the end included the Jacobs family from San Diego, another Indian-born businessman Raj Bhathal, Australian Silicon Valley entrepreneur Katrina Garnett, Mastrov, Sacramento developer Mark Friedman, attorney and former Facebook executive Chris Kelly, San Francisco tech entrepreneur Andy Miller and Arjun Gupta, a third-Indian and founder of TeleSoft Partners, a venture capital firm.
It was a long-winded battle after that, between two cities and two basketball fan-bases. On April 29, the NBA's Relocation Committee
unanimously recommended
that the NBA Board of Governors deny the application of the Sacramento Kings to relocate to Seattle. In mid-may the Board of Governors
voted down the Seattle relocation bid
. And a few days later, the sale of the Kings from
the Maloofs to Ranadivé's group
was confirmed.
The deal set the team's overall value at $535 million. Ranadive's group would buy the 65 percent share of the Kings controlled by the Maloofs and Hernreich. Ranadivé will sell his minority share with the Warriors before purchasing the Kings. In celebration for this victory, Sacramento held the 'Long Live the Kings' rally last week, where they invited franchise legends, Mayor and former NBA player Kevin Johnson, as well as the man who had played a major part in saving the team: Vivek Ranadivé.
From his time with the Warriors and through the bidding process with the Kings, Ranadivé has maintained an ongoing philosophy of looking ahead, and using his background with technology as well as his international background to think globally, think digitally. He spoke various times of making the Kings
into a 'global brand'.
Via Sacbee.com:
The goal is to create something Ranadive has begun calling "NBA 3.0," which refers to making basketball as popular worldwide as soccer. Much of the focus would be on China, where the NBA is already quite popular, and India, where cricket is considerably more popular.
Basketball "is a sport that lends itself to that," Ranadive said of the globalization effort. "It can be played in cities, it can be played in villages. Rich countries, poor countries - you don't need a lot of space like you do with cricket or soccer."
Ranadivé has also spoken various times of how his Indian heritage has shaped him. He has said that he wants the Kings to have outreach programmes to connect with India and believes that basketball - as a simple enough sport - can be a huge hit in his country of origin.
Sacramento have celebrated their new Indian King for his timely intervention, and what he calls 'one hell of a comeback' in keeping their franchise in their city. And NBA fans in India are of course excited to see one of their own at the helm of an NBA franchise.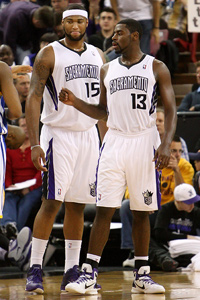 But at the end of the day, no matter how the faces in the back-office change or how great their
new planned arena
turns out to be, basketball games are won by the team on the floor. And the team on the floor that we concern ourselves with here is still the same old Sacramento Kings. The Kings have missed the playoffs for the past seven consecutive seasons and for most of that stretch have been amongst the worst teams in the Western Conference. They finished the most recent season at 28-54 and don't seem to have the pieces to make a push into the playoffs anytime soon in the future either.
About a month ago,
I wrote in my NBA.com/India column that
, no matter how much 'India' hype that Ranadivé's ownership brings the Kings, India's basketball fanbase won't start truly caring about them until the Kings can create an exciting and winning product. There is no loyalty amongst fans that live thousands of miles away: most NBA fans in India will support whichever team that Kobe or LeBron play for, or whichever team to have been successful/exciting in recent years. The Kings, currently, offer none of the above, and although having an Indian owner will generate some interest initially, it won't buy Ranadivé a long-term fanbase in India.
The Kings are a young, rebuilding squad, and are blessed with a rare inside talent in DeMarcus Cousins to build a franchise around. So far, he has offered the team a mix dose of brilliance and bamboozlement. But the center is still only 22 years old, and can certainly be a valuable piece of a successful franchise for the future. If Cousins can settle down and become the team's anchor, they can worry about their other issues. The Kings have to improve on the defensive end, a change that will have to be passed down through their coach (it's unlikely that Keith Smart will survive too long) to his players. Cousins has to make his game more polished and consistent. The biggest improvement has to come from former Rookie of the Year Tyreke Evans (a restricted free agent), who showed that he has the natural ability to be a game-changing guard, but has slowed down drastically since his rookie season. The positive development of other youngsters like Isaiah Thomas, Patrick Patterson, Jimmer Fredette, and Cole Aldrich will shape their future roster. And they have to be smart (and lucky!) to find a gem or two in the NBA draft – a feat much easier said than done! They have the seventh pick this year. Maybe it's not too early to start tanking for the Wiggins/Parker sweepstakes in 2014?
It will take a concentrated improvement on all levels, from personnel on and off the court and in the effort of those currently leading the charge of the squad, to bring the Kings closer to Ranadivé's 'global brand' dream.
But here's a guy who has mastered pretty much everything that has caught his fancy, from ivy league schools to software businesses to martial arts to non-fiction writing. He's a good businessman, and like every good businessman, we expect he will understand what factors he needs to run a profitable business. And when the product is an NBA franchise, those factors are the right players and the right coaching and support staff.
I wish nothing but success to Ranadivé, and will join the unlikely unison of Sacramento and India in rooting for his success with the Kings. Hopefully, his efforts can not only revitalize a once-great team and fan-base, but also help popularize the game further in India. If he can succeed at doing that, then Ranadivé will truly become the Basketball's King to all the new NBA fans back in his homeland.