What would NBA History look like if champions were crowned for the work they did over the dominating six month period of league play instead of just the final two months of playoffs? Year after year, we hear of teams who play fantastic basketball in the regular season (like the Bulls in the past two seasons), only to be exposed and defeated over a grueling best-of-seven playoff series. On the flip side, we see teams who are underdogs in the regular season but are able to put together a magical run (see: Dallas Mavericks 2011) to the title in the post-season.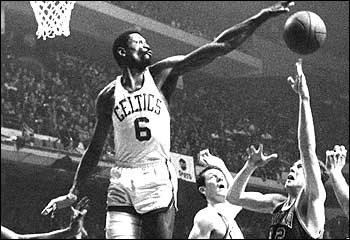 This is what I did: I checked the team with the best regular season record from each year of the NBA since its inception in 1947 to compare with the team that actually won the championship that year. You'll be surprised to hear that 36 times out of the total 66 NBA seasons (that's 54.5 percent) the league and playoff champions have been different. That's over half the time! That means that, over half the time in NBA history, the 'best' team of the league that year didn't win the knockout stage.
So here is an analysis of teams who would be holding NBA titles if the championship was handed for the regular season.
Click here to read full article!